MEMORABLE EXPERIENCE OF NATURE
We are leading travel agent in Kazakhstan for outgoing tourism in Kazakhstan for individual or group travelers. Established in 2015 and we have wealth of experience in providing package tours, as well as tailor made tours and accommodation services to thousands of satisfied customers. Our very good knowledge of the area and best quality of the service and responsibility make us travelers first choice. We offer the full range of services, from visas and flights to accommodation, car hire and full package of holidays.
WHY KEREGE TRAVEL
The most important thing of your "long planned adventure" is choosing your travel company. Here you will see the reasons why traveling to Kazakhstan with KEREGE TRAVEL.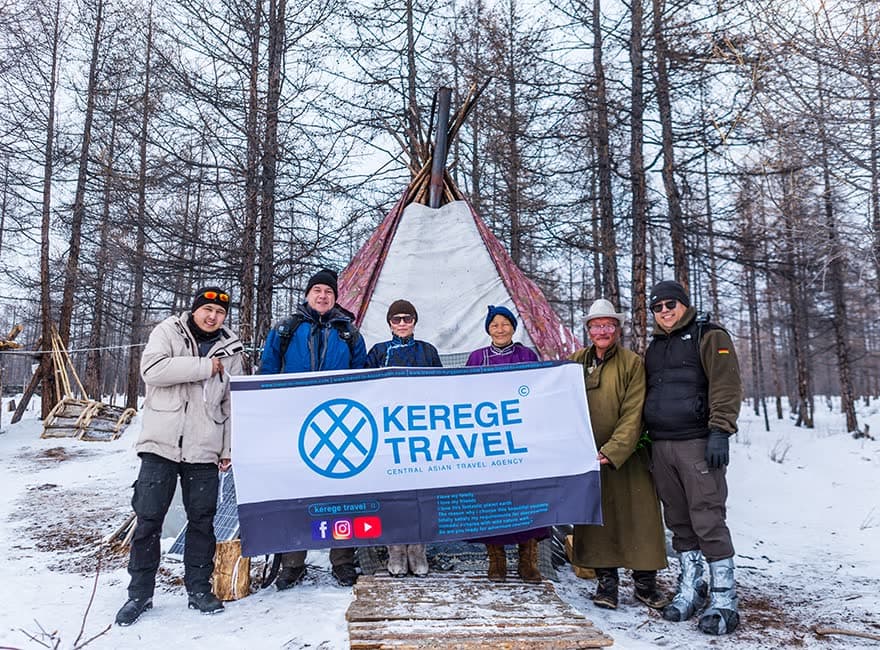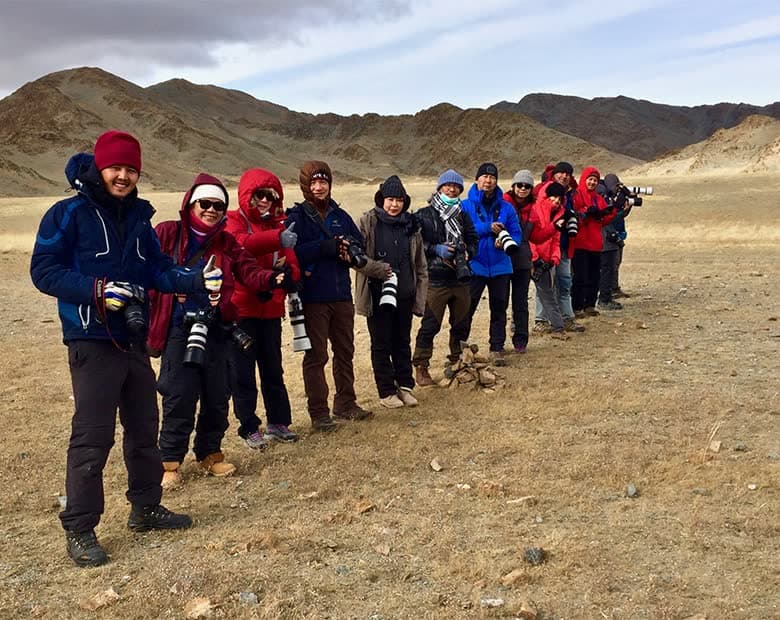 AUTHENTIC
Your tour will be a truly immersive experience of Kazakhstan culture, heritage and history, providing a fascinating insight into our world-renowned nomadic way of life. Professional & Knowledgeable Our highly professional team provide exceptional service and strive to make our home your 'home from home', with tasty food, comfortable accommodation and hygienic facilities. Unforgettable With fun, exciting activities set against the backdrop of our breathtaking scenery, your trip will be truly unforgettable!
ADVENTURE
We pride ourselves on making your tour an amazing adventure and an opportunity to try new experiences, all delivered with your safety as a priority. Friendly We're passionate about ensuring you enjoy your tour, and hope you leave Kazakhstan feeling like we're more than just a travel company, that we're your friends. Established Established in 2015, we have 8 years' experience and are highly skilled at helping people to enjoy adventures in our homeland.
OUR PERFECT TEAM
Your Adventure and Photography Travel Experts in Kazakhstan We, The Kerege Travel team, local travel enthusiasts, are capable of meeting the expectations of all our clients due to our extensive experiences in Kazakhstan tourism industry. We are here to help you to make "Your Dream Trip in Kazakhstan", we are your communication bridge to Kazakhstan – speaking in multi-languages, partnering with industry's leading companies and local individuals. We are your adventure and photography guide to Kazakhstan – delivering our special travel experiences. Visit here to meet our team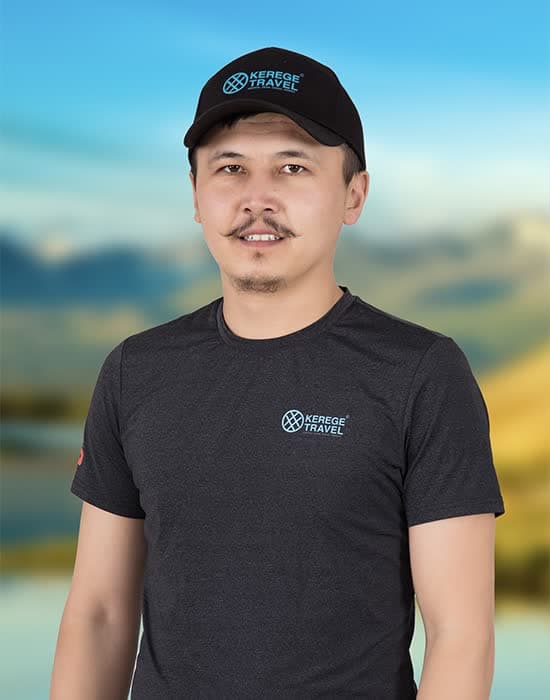 GABIDEN BOLATBEK
CEO & TRAVEL ADVISOR /ENGLISH/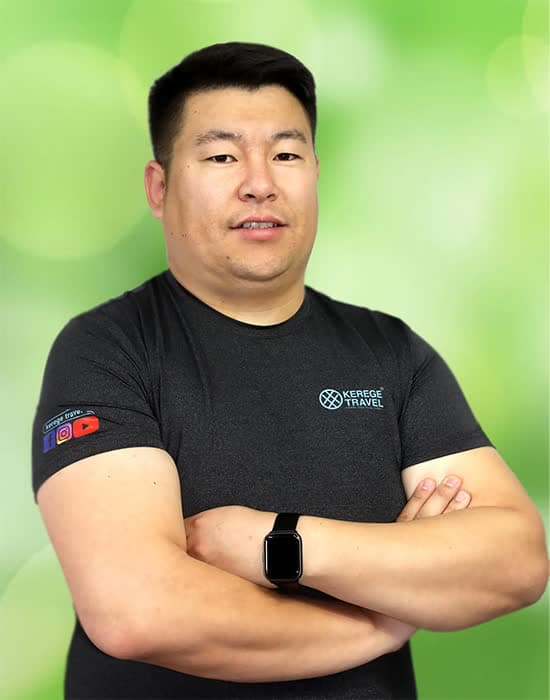 ERMEK BOLAT
COO & TRAVEL ADVISOR /ENGLISH/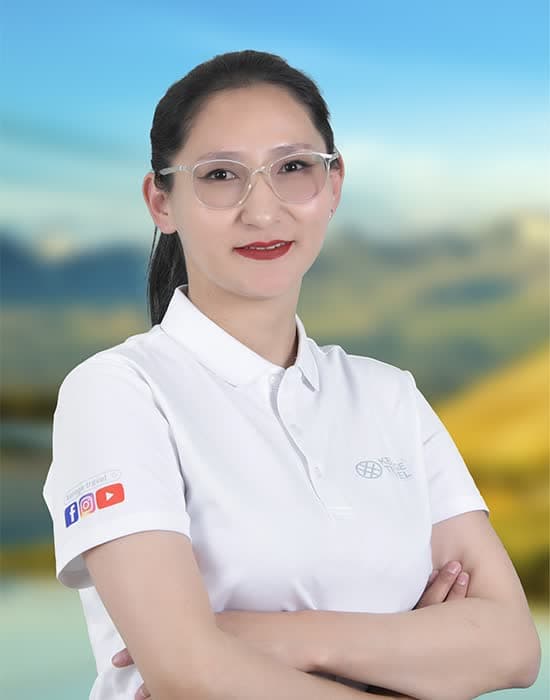 TOLKHYN JANAT
FINANCE MANAGER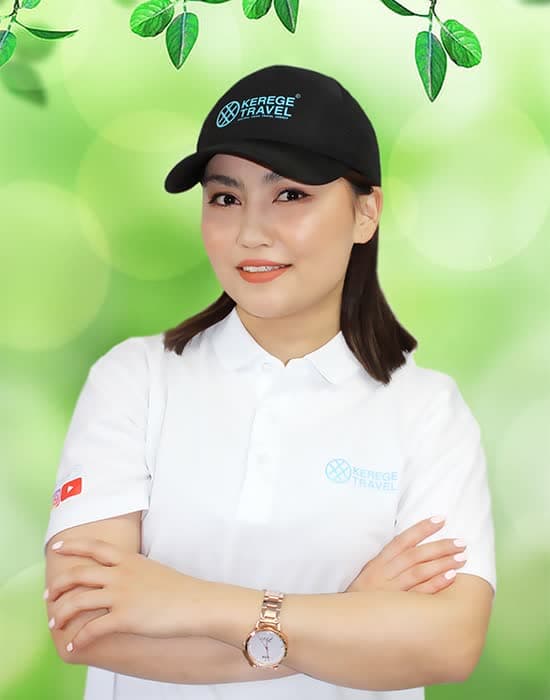 AKHMARAL UMIRZAKH
LEGAL ADVISOR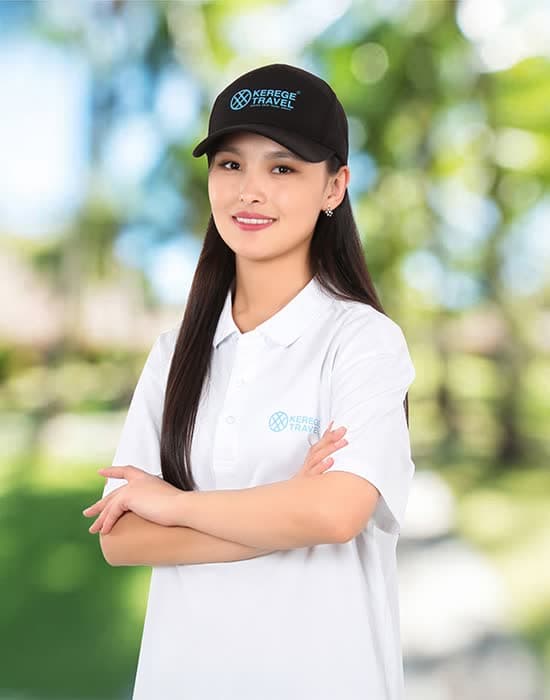 ELLY JANARBYEK
MEDICAL ADVISOR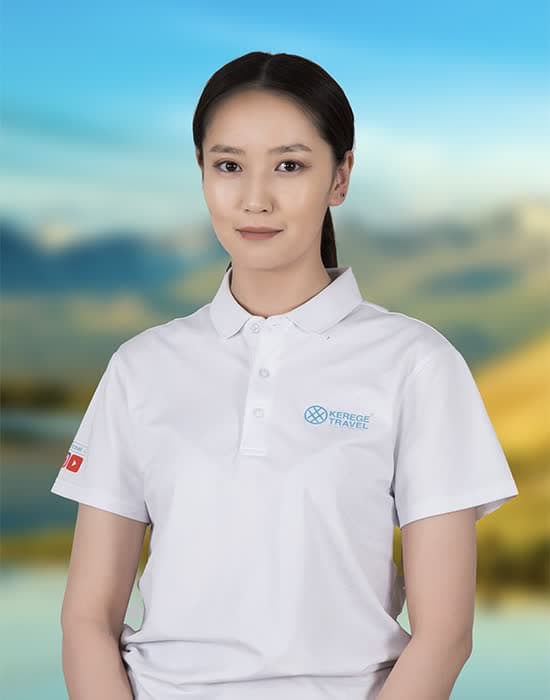 AIDYN JANAT
SOCIAL MEDIA MANAGER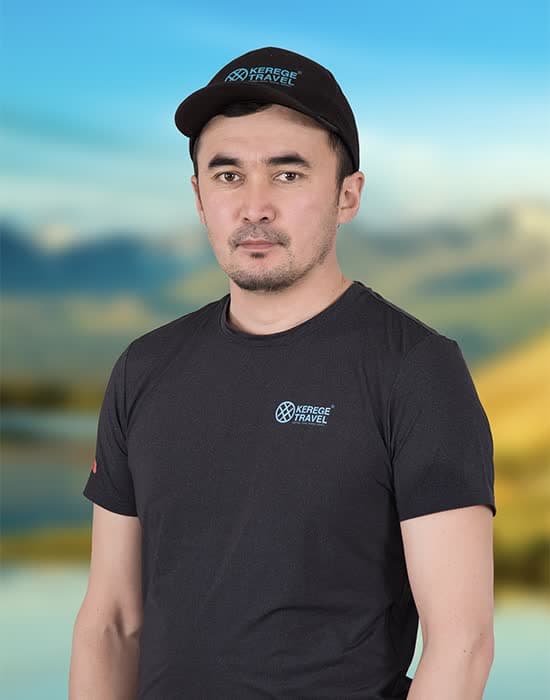 JASDAUREN BELEI
SOFTWARE ENGINEER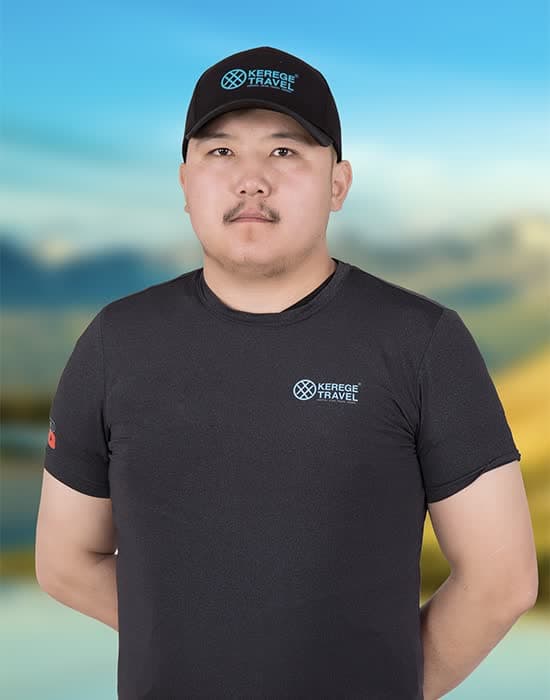 AMANKELDI BOLATBEK
TRAVEL ADVISOR /RUSSIAN/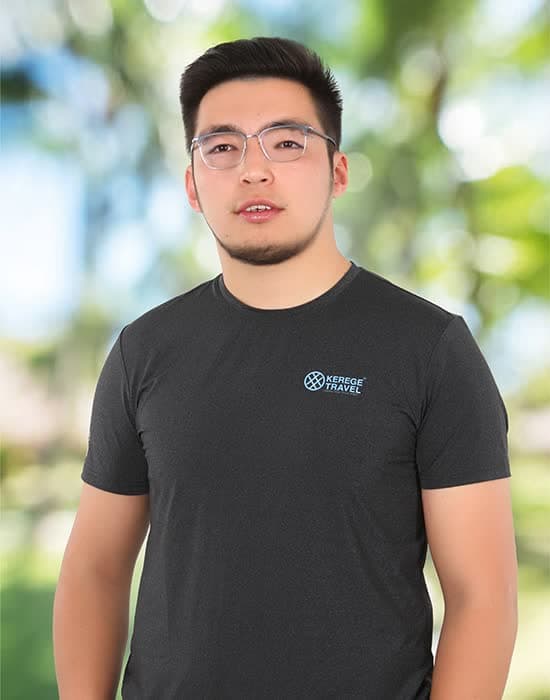 ERNAR BOLAT
RESERVATION MANAGER
OUR VALUE

ADVENTURE
It is our spirit of travel. We operate "Adventures in Mongolia". Imagine immersing yourself traveling through ragged mountains, feeling freedom on rolling steppes, wandering through wild Taiga forests, discovering dinosaur territory, the mysterious Gobi Desert, paddling on waters, encountering with wild mammals and facing one of the coldest winters on the earth, with adventure guides who will thrill you. This is our value and what we do for adventurers!

PHOTOGRAPHY
It is our identity of travel. Who can imagine travel without pictures? We create "Photos of Kazakhstan. Our photographic tours and expeditions bring you to Kazakhstan's most extraordinary destinations in right times, led by professional photography guides who will inspire you. This is our value and what we do for photographers!

CULTURE
It is our philosophy of travel. It can be said that meeting and staying with local nomads is the reason why culture travelers choose Kazakhstan. We spread "Culture of Kazakhstan", the living heritages of our ancestors. Imagine visiting the world's most hospitable people, the Kazakhstan nomads and experiencing their centuries old traditions, lifestyle and diverse ethnicity with local travel specialists who will educate you. This is our value and what we do for travelers!

PARNTERSHIP & MEDIA MENTIONS
We are cooperating with industry-leading local and international tourism and media companies. Our local partners, negotiated air, car, hotel and restaurant contracts, a vast network of travel suppliers, along with the local to deliver the best travel experience.
OUR CUSTOMER'S FEEDBACK
Our customers' feedback and pictures. What our customers do and see, where they stay and what they eat etc... We wish to express our deepest gratitude to all of our customers for sending their travel experience and being with us for more than a decade